WE ARE OPEN AND ACCEPTING NEW STUDENTS RIGHT NOW!
---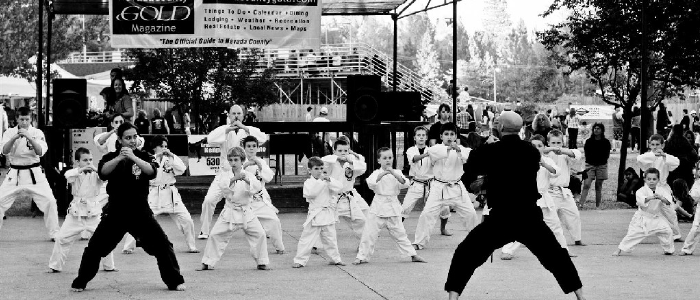 WE'RE BACK! Grass Valley Kenpo Family Karate is OPEN serving the residents of Nevada County once again! Due to Covid restrictions, we had to temporarily close. But we're back in business, and are now taking signups for Kenpo Karate lessons for people of all ages. Please contact us to enroll. Class size is limited, so sign up soon!
Grass Valley Kenpo Family Karate is dedicated to providing quality martial arts instruction to both men and women, boys and girls. We teach and train in Kenpo Karate, a martial art system based on rules and principles of self defense.
Our mission is to assist you in becoming the best you can be. We want to help you become more disciplined while allowing you to realize your full potential.
Check Out Our NEW Class Times (subject to change)
Mondays and Wednesdays
Tiny Eagles (ages 5-6)
3:30 – 4:00 pm
Tiny Eagles (ages 7-8)
4:05 – 4:35 pm
Junior Beginner Kenpo (ages 9-14)
4:40 – 5:25pm
Adult Beginners Kenpo (ages 15 and up)
5:30 – 6:30 pm
 Tuesdays and Thursdays
Little Ninjas (ages 3-4)
10:00 – 10:30 am
Adult Advanced Kenpo
5:30 – 6:30 pm
Fridays
Private Lessons
Call to schedule
Saturdays
TBA: FREE Women's Self Defense Workshops
9:00 – 12:00 pm
We offer Kenpo Workshops, Affiliate Teaching Events, and attend Tournaments. Check our blog for the latest events, workshops and more!
No contracts, no hidden fees, no gimicks!
[/vc_column]
Tiny Eagles and Little Ninjas
Ages 3 to 8
Multiple class and family discounts available!